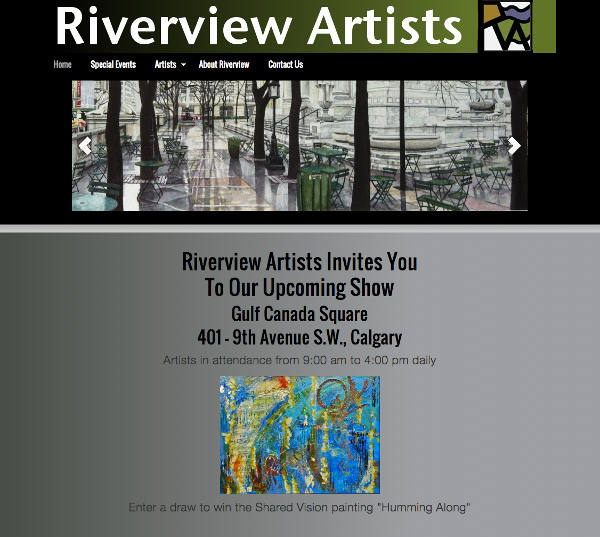 http://www.riverview-artists.com
Riverview Artists is a group of Calgary artists who have gone through a couple of site variations with me over the years. Their original site was very nice looking, but entirely non-functional for them. The only member who could edit the page was leaving which meant someone needed to a) learn a complicated program to edit pages b) spend a few hundred dollars to purchase the program c) once again the group would be subject to the time of one individual to make any changes.
With our rework of the site and conversion to the WordPress blog software we had the new site up and running within 48 hours and created simple tutorials for each member allowing them to update their own profiles, change artwork or add artwork to be displayed. Now rather than one person being responsible, each member was able to maintain and update their profiles and showcase their best work, on their own timeline!
With the second revision and update we've added video tutorials and additional training to make the experience even easier for the members.