Hi, I'm Bill Biko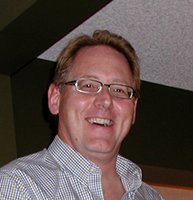 And yes, I used a younger picture of myself, I'm a bit older now and I'd like to think a bit wiser too, but it will depend on who you talk to about it.
I've been a perpetual learner it feels like my whole life. I would get interested in a subject and then start devouring information about it until I became very well educated and informed on the subject.
In the 90's, it was all about computers which evolved into 15 years working in the computer industry.
Then in the early 2000's, it became Real Estate where my wife and I flipped homes and bought rental properties and we ended up owning millions of dollars worth of Real Estate.
It was during the Real Estate stage that I merged my technical knowledge from the computer days with my marketing knowledge and started to market our business online. From filling vacant rentals to advertising properties for sale, we started using the internet more and more and I started to find a whole new interest.
Then, during the housing collapse of the late 2000's I found myself with way more free time which I could devote to learning even more about online marketing and creating online properties. As I gained more and more knowledge this led to building websites and helping other small businesses get found online.
So How Can I Help You?

Well, what I've found is I don't enjoy creating websites for people as much as I enjoy teaching them how to grow their business, on their own. I still create sites for repeat clients, but I find I prefer working on my sites and creating my own products to help others.
Now, with the encouragement of my friend Sally from www.OldSchoolMum.com, she's insisting I need to start sharing some of the information I've shared with her that's helped get her on track.
So not to knock Sally in any way, but she's got some problems, some problems that probably sound familiar.
She's crazy busy. Between home schooling, raising a three year old along with two other children, having a husband that works in a different city for ten to fourteen days at a time, it doesn't leave a lot of time for her to work on her site.
Now you may not have exactly the same things going on in your life, but I bet you're busy too. And I bet your site gets neglected because of it, doesn't it?
Well, part of what I walked her through was how to schedule some consistent time to work on her site, to create content for her email lists and to move forward with her online business. Would you like ideas on how to do this too?
If so, that's one way I can help, but there's more.
"Over the last several years I've had multiple coaching sessions from Bill and I am constantly amazed by his knowledge pertaining to the internet. From web design tips, to e-marketing to article advice his guidance has been invaluable!" – Pattie Barnett
The Curse of Knowledge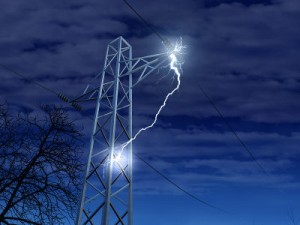 Have you heard of the curse of knowledge? It means that once we know something we are cursed with knowledge that we expect everyone else to have. We forget what we know, what we learned and assume everyone else knows it too.
Yet they don't.
In my Real Estate training, I teach landlords not to put locking handsets on their rental property front and back doors. They need to use only deadbolts, do you want to know why?
Because it's difficult to lock yourself out of your house if you need a key to lock the door, yet it's very easy to accidentally lock yourself out with a handset and who does the tenant call to assist them in getting back in? The landlord.
I used to think all landlords knew this, it just made sense, but when I explained it to them I often got blank looks and comments about how smart that was. I was cursed with knowledge, knowledge that saves landlords time and frustrations.
The same thing is also true with what you know. Now sure, some things are common knowledge, but for someone new to a subject common knowledge isn't so common.
I've taught Sally some simple ways to find more things to write about and even how to get her readers to help her with finding content. Would you like to learn about this too?
Are You Ready To Start Monetizing?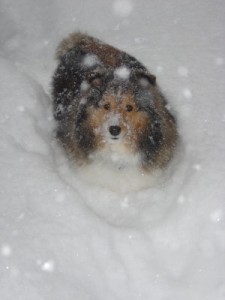 Whether it's a few dollars a month from Adsense or perhaps your 3 or 4% commission on a book on Amazon, thats all many bloggers ever see and they can't seem to gain any traction past that. I know, I was there.
I used to get excited when I made a whole $1 on Adsense in one day, but I've learned there's better ways.
One month the hot item is essential oils, the next it's candles and it always seems to be a moving target. When I started I flogged everything from console games to exercise programs and I never seemed to make any consistent money.
Until I leveraged my knowledge. Which is where I can help provide you some ideas on products. I'm talking about products that you can create and digitally sell and are tied into your own personal curse of knowledge.
My example of this is my experience as a landlord. With over ten years and a significant number of properties I've seen and experienced problems and issues that most other landlords have never dealt with, and usually more than once.
I've leveraged these experiences to educate other landlords and create revenue for myself and it's something you can do in your field as well.
Have I piqued your interest?
So What's The Catch?
The catch is I normally consult one on one, but that limits how many people I help.
That's why we thought if we brought a bunch of you together online, we could take advantage of the internet.
Rather than talking one on one, I can go through some basics to teach you the following;
Learn how to schedule your time so you can be productive and grow your site
Learn what you can write about and how your current readers can help you
and how to profit from your website and your knowledge
I was going to put this whole 60 minute course together for $49, but Sally, bless her heart, she said it was too much. She said it should be less, so we picked a price point of only $29 instead.
So, since the price is so low already, I might as well make it even better by providing a list of free tools I use and some product recommendations for tools I use to help run my online businesses.
Bottom line, if you're interested in growing your business, you can't go wrong by spending an hour with me, at least according to Sally
"Once again, back on track, goal setting back on schedule and schedule back on schedule thanks to the amazing Bill Biko who never ceases to amaze me at how smart and inspiring he is! All this in one Skype call!!!!" – Sally King – Old School Mum
When: Any Time! Because I recorded the original webinar and it's now available for download to watch over and over.
To order your copy click the following image or link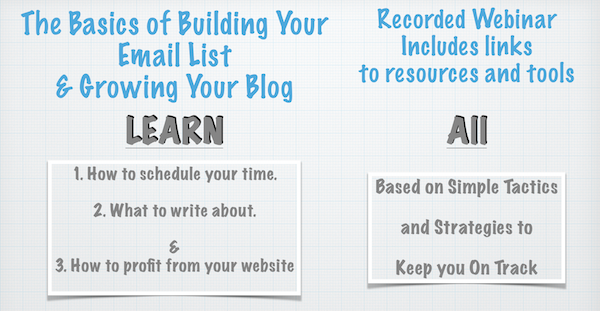 Order your copy of the recorded webinar and start learning now, Order The Webinar