Handy Tools, Resources and Strategies To Help You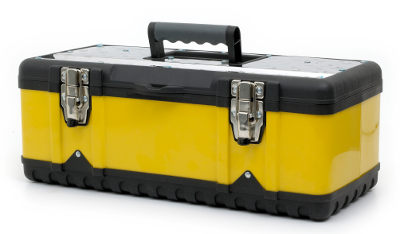 As you work online for a while there are a number of tools, resources and strategies you start adding to your business. These can help speed up processes, automate parts of your business and often translate into making the process of running an online business or website easier in the long term.
Although, there can be a learning curve or extra challenges thrown in front of you as you try to implement or learn how to use these resources. Trust me though when I tell you it can be worth it.
Now many of these resources are free, some will cost you money and some require payments to unlock more features. My recommendation would be to generally start with free versions and then graduate to paid versions as you move along, except when it comes to auto responders.
I'll talk about MailChimp (a great free email auto responder system) a bit later, I just want to point out that it does have fairly restrictive policies around selling products via your list and that can really handicap you if that is part of your strategy. Along with that, transferring from one auto responder company to another is worse than switching banks!
It's very easy to lose subscribers and you have to start everything all over. There you're warned. Anyway, onto the list.
FREE Services (and how I use them)
Focus Booster – This is a great piece of software to help you if you find yourself easily distracted when you're supposed to be working. It's a 25 minute timer based on the Pomodoro Technique which involves using short batches of focusing on one task.
I use it quite often when I need to focus on writing a single article or chapter in an ebook or guide. I find the 25 minutes of focusing gives me a goal and a time limit to get things done and it often amazes me to see how much I can cram into the 25 minutes. And I have to confess seeing what I accomplished spurs me onto another ten or fifteen minutes of additional work quite often…
You can download the free version for PC or Mac here, Focus Booster App. Note there is a paid option as well which allows you to track sessions and track your time, but I find once you start creating a habit of using this type of software, it's not really necessary. If you find differently go ahead and sign up as it is relatively cheap in the big picture.
Survey Monkey – I love using Survey Monkey with my readers either on a post or in an email. Survey Monkey allows you to create easy surveys to find out what your readers want, what they are interested in and just about anything else.

Using a service like Survey Monkey you are able to get some real insights into the minds of your readers which helps you create better products tailored to their specific needs, higher quality articles that really answer their questions or just to keep you on track.
Again, there is a free version and a paid version. the paid versions allow for more elaborate (read longer) surveys with more customization, better reporting and other advanced features. If you're just getting started surveying your readers the basic free version is more than enough to help you move forward.
You can grab it here, Survey Monkey.
Evernote – If you're not using Evernote, you're missing out. If you have a tablet and a smartphone, and not using Evernote you are extremely missing out and need to go download this right now then come back and finish reading.
The simplest way to explain Evernote is to call it a mobile notepad that follows you everywhere. you can install Evernote on your phone, your tablet and your desktop(s) and it syncs across all the platforms. If you have multiple interests you can create separate notebooks within Evernote to store them. I currently have around 16 different notebooks.
I use it to store ideas for future articles that come to me while in the store or waiting in a line up. It stores pictures, audio and text so I grab images to remind me of projects or leave verbal notes that I can refer to later.
With the Evernote Clipper (an add-on for your web browser) you can grab web pages to refer to later or images you like and with other add-ins you can even write additional notes on these pages reminding you why you clipped them.
Best of all, when I am out in the field and come home, there are my notes all synced up on my desktop. From notes to lists to ideas, you can store them all and even include reminders. It does take getting used to using it, but again, if you can turn it into a habit you'll love it.
It took me a couple years to convince my wife to use it and now she has converted all of her extensive list of craft ideas and projects into a digital notebook, accessible from anywhere! And that was just the beginning for her!
Like the other software I have talked about, Evernote too comes as a free and a paid version.The free version limits how much you can upload to the service each month while the paid version expands this significantly. I'd recommend you go with the free version to get your feet wet, but I definitely recommend it.
You can find it here if you didn't download it earlier yet, Evernote.
Dropbox – I'm not sure how I survived without Dropbox for so long. I use it as a repository for images, books and guides I've written, important documents I end up always needing access to and more. When collaborating with clients it allows us an easy way to share files, I can use it to send family photos or videos off to relatives that are too large for email.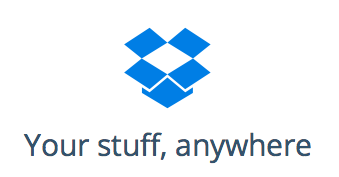 It's been incredibly handy and with access from my smartphone and tablet device all synced I've saved myself many headaches by having access to something I "left at home" or needed quick access to.
Now Dropbox does compete with other offerings out there like Google Drive, Microsoft's SkyDrive and even Apple's iCloud, but it's easy to use and has some features that I still love. In a recurring theme, there is a free version which you can increase the size of your storage by simply having others sign up for their own free account and a paid version which gives you a much larger amount of storage.
With the combination of Evernote and Dropbox, you can have everything you need at your fingertips (if you have a smart phone to let your fingers do the walking), even when you are out and about.
You can grab Dropbox here, Download Dropbox.
LastPass – If you're online for any length of time, you start accruing a significant number of logins and passwords (you're not using your same password everywhere are you?) and remembering them can be a bit of a battle. That's where a password management program comes into play.

The one I use is called LastPass and I've set up myself, my wife and many clients with it and the overall response has been great. Now there are many different password managers out there and you may already be using one. Some of the popular ones are 1Password, Roboform and of course LastPass.
If you already have one great, if not, I'd suggest you get started with LastPass. It's free for desktop use and has a very reasonable yearly price to have access from your smartphone or tablet. I do have to say the smart phone access is a bit cumbersome as you have to go through their browser, but when you need a password to access a website it can be incredibly handy out in the field.
To download LastPass go here, Get LastPass
MailChimp – Creating an email list should be one of your first steps on your website. The question is how?
Well, a service like MailChimp may be the answer. There is a bit of a learning curve, but with great tutorials and an extensive help system with some patience and diligence you can have something in place fairly quickly, and it's free. At least for the basic service which should be more than enough for most new sites.
The caveat being they do have some restrictive terms of service when it comes to selling products.And as I mentioned earlier, if you do need to move to a different service it can be a huge pain, but if you need to keep costs down and can stay within the terms it can be a great place to start.
I have multiple clients using MailChimp as a method to stay top of mind with clients and to drive traffic back to their sites, so it does work!
You can find out more about MailChimp here and note there is a basic plan for free or if you have a larger list (over 2,000 subscribers there is a paid option, Get MailChimp.
So that ends my list of free and semi free tools. With changes to services and new services always appearing this list may get outdated quickly and depending on time I will try to update it as I become aware of new or discontinued services.
The next section is going to cover some of the paid services I use or recommend. Some of these can make a huge difference in how you operate and how professional your business can appear, so pay attention.
Paid Services (and how I use them)
Disclosure Statement – You need to know that for several of these products I do get paid a commission if you use my referral link. I only do referrals for products I use and find valuable and I am also including links without the referrals if you would prefer to go directly there.
AWeber – "The money is in the list". It's a very common saying for anyone who has been running a website for any length of time. Once you've built up a list you've got a targeted group of people whom you can promote products too, your site too and even other products where appropriate.

From there you can create segments of clients who've bought from you, who want to buy from you, or even just those with specific interests, that's where AWeber comes into it's own. While I do have some MailChimp lists, the majority of the people I interact with I do so via my AWeber lists and it's predominately what I use to target market to my people on my various websites.
Starting at $19 per month for  500 subscribers or less it is still a fairly cost effective way to get started and if this is the route you go down, I'd suggest paying for a full year up front as it saves you money with a reduced yearly fee. They do have a tiered increase as you increase subscribers, but it's worth it as you grow.
They do have a $1 trial for the first month which is a great way to play with it and get yourself set up, but once you start using it, you'll learn to really value it.
To get started with AWeber, you can follow this link Get AWeber – Affiliate Version, Get Aweber – non-Affiliate Version, the only difference between the two links is the first one I get a small commission for referring you and the second link bypasses my commission. Both are the same price to you and the most important part is you get an auto responder and registration form in place so you can start building your list!
BlueHost – When you first start a website, you need to have it hosted somewhere and the go to place I start with is BlueHost for several reasons. First, it's fairly cost effective while they still maintain great support and service.
I've had some clients use extremely cheap hosting and due to the low cost there is no money on the table for support which has turned into a real nightmare and ends up costing more in the end. With BlueHost you have a balance of good cost with the support you need when necessary.
The second reason I like Bluehost is unlimited domains being hosted at no additional cost other than the cost to purchase a domain. This allows me to run multiple sites in one location, to create very custom domains for special projects and all without paying for hosting again and again. It end sup being a real money saver.
If you already have a website and hosting in place, this may not be necessary for you, but if you're just getting started, adding more domains or looking for new hosting options this is a great place to start. To sign up or find more information here are your two options Get Bluehost – Affiliate Versions, Get BlueHost – No affiliate link
Fivver – One of the challenges facing you when working on your site is trying to get a small job done that may be beyond your scope, your ability or you believe it's out of your budget. Sometimes you need a small graphic created, a logo or even a short quick intro video. That's where Fivver comes in.
For just $5 you can get any of the above items done and much more. Now in all fairness you're only spending $5 and not everything will necessarily be perfect, but I've gotten some great logos and had some fantastic work done via Fivver for very little money. You just need to check the reviews for anyone you are working with and make sure you are very detailed with what you're looking for and your requirements os there isn't any confusion or mix up.
Some of the graphics people I've hired through Fivver bent over backwards to make me happy while others "completed" the task and then dropped me and were off to the next paying gig. So it's not without it's challenges, but it can be a huge efficiency helper when it works.
You can find out move about it here, Find Out About Fivver
Swiftly and 99 Designs – I've bundled these two together as they are from the same company. I'll start by talking about Swiftly. Sometimes we need a small design job done, photo retouching, new business cards created or possibly company logos. You've tried Fivver or other services and they didn't quite cut it, well the next option is Swiftly where you can get a small design job completed for $19 and usually in less than an hour!!
From Facebook cover pages to custom logos the list of tasks you can get done on Swiftly can be a real stress reliever. Sometimes though, it's an even bigger job.
Maybe you need a whole website design created, illustrations for a book or even graphics for clothing. With 99 Designs you can submit a design request and depending on how much you want to spend (it starts at $299) you can get around 15 or more options for your submission from multiple designers and you can choose the one you wish to work with to fine tune it.
Moving to someone like 99 Designs to get your design and graphic work done can elevate you to the next level when it comes to professionalism and getting the exact look you're after for your business. It does require a bigger budget, but if you're scared of looking too small or not sophisticated enough, 99 Designs may be your solution.
My full disclosure on this is I have not personally used either of these services. Swiftly is relatively new and I have some upcoming projects where I am going to be taking advantage of their service while I haven't quite required 99 Designs yet, although many people I know have used them and absolutely adore them.
They also seem to score top notch reviews if you go looking around, so due to references from other peers and people I know, I feel very safe recommending them to you. You can find out more here, Learn About Swiftly, Learn about 99 Designs
Conclusion
Hopefully you've found some tools or programs in this list that you can start using in your business or day to day work flow. Every day new choices appear out there to help us with our work, sometimes they integrate effortlessly with what we do, other times they create more work  but if we're not looking around and trying them, we may not ever know what we've missed.