Using QR Codes In Your Business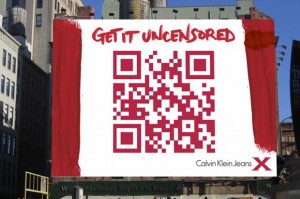 I had previously written an article walking you through what QR codes are and what they do, but I seemed to leave an important part out. The part that helps your business to stand out from the crowd!
QR codes seem to have a million and one applications, so I took some time to brainstorm and came up with a few different ideas for several different types and styles of businesses. Before I launch off into these ideas, if you are looking for specific ideas for your business or industry, contact me and we can have a quick consulting meeting to see how we can help you use QR codes to grow your business.
QR Code Uses (or Ways to Engage Your Clients with QR Codes!)
Over the last decade, I have been quite involved in the world of Real Estate and I can easily see a multitude of ideas and marketing concepts for various industries in this sector. Let's start with Realtors!
Have you ever driven by a Realtor's lawn sign and had a few questions about a potential property? What if the lawn sign had a QR code located on the corner that you could scan from your smart phone, potentially from the comfort of your vehicle in front of he property?
This QR code could link directly to the feature sheet and quickly answer questions about size, bedrooms and various other easy questions. Or how about a video walk through? Perhaps even a link to book a showing?
This is just the tip of the iceberg, they could be used on feature sheets within the property, now the potential buyers have the information in a format far less likely to get lost or misplaced than a piece of paper. Or in newspaper ads or mail outs to help reduce costs and to take clients to the most current featured properties.
Still in the world of property, what about renovation companies? Rather than being limited to your costly full page colour advertisement in a magazine, a QR code could take interested parties directly to before and after pictures, client testimonials, post renovation examples and even videos explaining the process and why you are perfect for the client?
If you've ever assembled a BBQ or completed any home repairs, could you have used a video to walk you through the process by your side? Manuals these days have become so complex and so confusing, you often wonder what language the instructions started in. What if they also included a QR code to a video showing you each of the steps to properly assembling your project or completing your repair? Are you listening IKEA?
The World of Retail and Marketing With QR Codes
Have you shown up at a retail outlet and forgot the coupon you had intended to use at home? Now you have to grab the flyer at the store (if they have any left), find it, rip it out and then toss the rest of the paper. What if they also had a QR code that linked you to the electronic version of the coupon? Or what if the QR code was posted beside the product with the coupon?
Another option, what if the item you were looking for was sold out, but it was in stock at a different location you had never visited before? If the store had QR codes taking you to maps of their locations you could use the handy GPS on most smart phones to drive directly there.
Product demonstrations, instead of having a large booth taking up valuable store floor space, why not use QR codes taking interested consumers to demonstration videos? Or provide links to guides the consumers can sign up with their email address for that provides additional uses for the product. Now the company also has a way to follow up with the client and potentially market to them later.
Vehicle and RV dealerships and QR Codes
Auto manufacturers spend millions on commercials already, why not leverage these ads and include QR codes directly linking to them either in print advertising or right on the stickers on the vehicle on the lot? For limited quantity offers, why not include a link via QR codes to a countdown of vehicles available? Or to additional features that didn't make the final ad cut?
RV dealerships, how often do clients have questions about whether their current vehicle can safely haul the latest greatest 31' toy hauler? Why not include a QR code breaking down the specifications required to safely haul the trailer, or have the QR code point to links to partner service companies that can provide upgrades like electronic trailer brakes, or hitches? Why not cross promote with a truck dealership to provide a specific vehicle they have on sale all explained through a QR code link to a video or web page explaining how these two items match up so well?
QR Codes For Small Businesses, Sales People and Organizations
Growing your business requires people knowing about you; use a QR code to direct friends, clients and associates to your Facebook Fanpage, to your website, to helpful information about your products and services. Create engaging content that people will want to share and perhaps you even go viral!
You can put the codes on your marketing material, your business cards or even your storefront window. Don't wait, start thinking now about what you want clients to see, QR codes are in their early stages here, but it won't last long, so be a front runner as it is incredibly easy and cost effective to get started.
Here are ten more quick ideas for QR codes:
Restaurant = QR code to an online Take Out menu
Manufacturer's = QR code linking to online manuals instead of easily misplaced paper manuals
Events = QR codes to add calendar events for Sales, launches, or events
Directions = a QR code with a Google map showing where your business is
Artists = QR codes that explain how, why or where a CD or art piece was created
Twitter = a QR code that links to your Twitter profile
Donations = use a QR code linking to PayPal for donations for a cause
Customer Reviews = links to review websites to get people talking about your company
Recipes = grocery stores can include easy to scan codes for recipes, including grocery lists
Museums = audio explanations of museum pieces
I can't stop!
Conferences = QR codes to list who is speaking where, when and about what
Advertising in Elevators = Fast quick ads full of content with only teaser headlines
Bar Bathrooms = see above!
Remember these codes can go anywhere and be on anything that has a reasonably flat surface, so you can reproduce these codes on signage, windows, T-shirts, business cards, tattoos (temporary ones recommended!), bags, ball caps, vehicles, online avatars, coasters, napkins, the list just goes on and on, so be creative! What ideas have you come up with, leave us a comment to share your innovative and creative thoughts!
To find out how you can utilize QR codes to help grow your business contact me via the comment form below, or call me at 403-870-4663. Let us help you stand out from the crowd!