Facebook Fanpage Update March 10th
If you've missed it, tomorrow March 10th is the day everyone will be required to switch over to the new redesign of the Facebook Fanpage. Now many Fanpages have already started the rollover, but it will be mandatory come the 10th.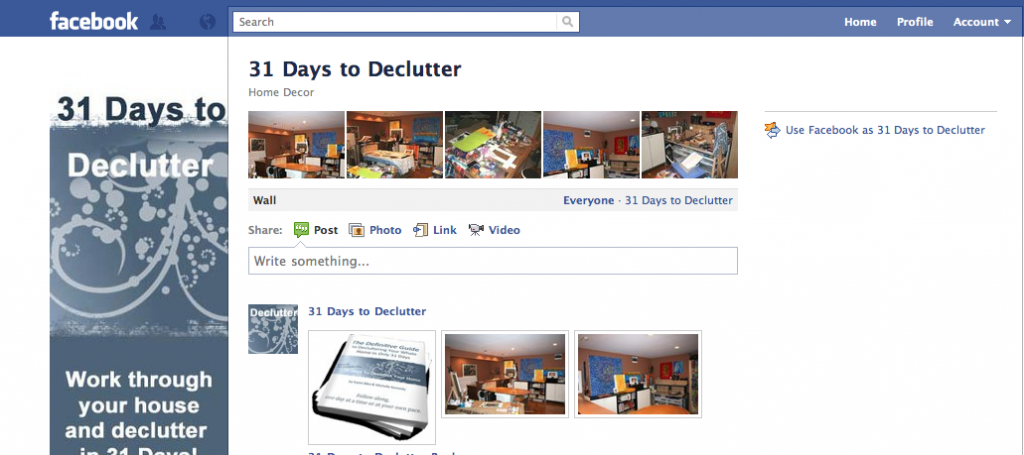 The big changes are the removal of tabs across the top of the page and the addition of the photo-bar across the top making the page more closely resemble regular profile pages. If you are concerned the special tabs you had are completely gone, don't worry, they have just moved down the left side of the page, again like the profile page.

This new navigation system is much cleaner and easier to use, but at the expense of also blending in much more than the former tabs did. Time will tell if this becomes a feature people are aware of, or will simply be ignored and become less valuable of a capability.
Perhaps the most talked about feature though is the ability to post as the Fanpage. You can now login as the Page itself. To do this you just need to go to your account tab and choose Use Facebook as Page.

From there you have the option to switch to a page you are an admin on and now you are that page. If you "like" another page or post, it shows up as the Fanpage, rather than as your personal profile (although there is nothing from stopping you liking it with both!).
The advantage of this is Fanpages can do a much cleaner method of ensuring their branding themselves properly. Prior to this, it all merged together, now Fanpages and personal pages are their own separate entities.
The final user feature I will mention is the new method which posts appear on the wall. They no longer appear chronologically, but rather by popularity. This allows the most commented and liked posts to move to the top of the page and the less popular ones slide further down.
Of course with all these changes there also has to be some background changes. These technical changes involve the transition from Facebooks current FBML language to the use of iframes. For the average user this won't make much difference, but for those of you with custom pages or looking at getting a custom page, the use of iframes brings up an amazing multitude of new possibilities.
I have a new page I am working on, so watch for details to see what some of the early techniques you can use are to optimize your fan's experience!