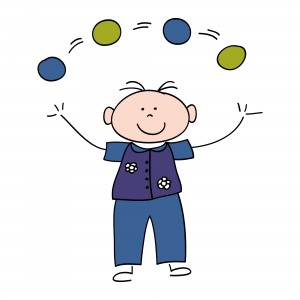 Wow, does time fly. It's embarrassing to mention how long it's been since I posted here and when I really think about it, I'm a prime example of most of my clients.
We end up operating a busy, successful company and we don't have time to work on some of the tasks that got us here. Tasks like sharing information, doing some shameless self promoting, you know the typical start up stuff.
It's no wonder most of them find their sites or their marketing falling off, they simply get too busy with day to day operations, just like me! At this point though, I'll try to stay on top of posting a bit more regularly here, although no guarantees.
It always comes down to trading off time doing work for other clients or for myself and I prefer to get their work done first, then move onto mine, but somehow, somewhere I will fit more time in.
What's New
One part of doing my work I find most exciting is seeing how the clients react. Whether I'm creating some videos for them or working on their site, seeing the reaction of clients can be an awesome feeling. It really gives you a positive push to see them happy with a project.
This has never been more apparent than in one of my current projects. I'm helping a local author with everything from his site, to his YouTube channel, to his Facebook presence to creating what I can only describe as a kick-ass trailer for the book. Incredibly happy with how it's turned out.
You can go take a look at it here, RC Richter – Crossing The Rubicon and I'm hoping to potentially post the video here later this week. I just need the last few stamps of approval and we are good to go. So watch for it!