Facebook is a Force
If you haven't noticed, Facebook has quietly become a dominant force online. In the last year, it's had some very notable achievements, not the least of which is an entire movie called The Social Network!
Here are some quick facts about Facebook.
Over 500 million users worldwide
50% of users login to Facebook any given day
700 billion minutes are spent on Facebook, each month
The implications of this to a business owner are huge. Over 500 million users all in one place is exciting enough, but knowing how often people log in to the site and how much time they spend online with Facebook just make it that much more enticing.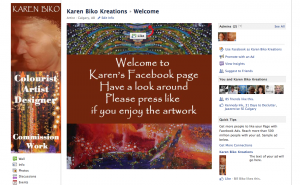 You Need a FaceBook Fanpage
Now you have to understand that you are not the only person or company that has noticed this. Facebook has become such a huge enterprise that it has led to a multitude of different businesses processes being built to complement it and even to profit from it and there is no reason you cannot be one of them. If you are currently on the outside looking in, one of the most important steps a business can make to start becoming involved, is to claim your own Facebook Fanpage .
Your Facebook Fanpage will allow your business to have that first step into the world of Facebook and Social Media. If you believe that this doesn't make a difference you might want to be aware that over 80 of the top 100 websites based out of the US have integrated with Facebook and over 2 millions websites worldwide have integrated themselves with Facebook, usually directly via Fanpages.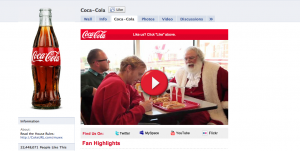 Of course, there is more to just having a Fanpage, but getting that page started is the crucial step that is needed to move forward and getting their company noticed. Once it is up and running it provides you with the beginning platform to promote your business, to grow a tribe of raving fans and to allow you to become seen by a much broader audience.
Most importantly, this potential audience has an average of 130 friends linked to them in Facebook, many of whom are just like them and are likely to be influenced by their decisions. If you have a product or service that benefits from people talking about you in a positive way can you see where this can lead?
The question at this point isn't whether you need a Facebook Fanpage, really, it's how quickly you can get it up and running and start using it as a platform. So what are you waiting for? Shouldn't you be out there starting your own Fanpage?
Well, this is where the wheels tend to fall off and good intent often gets overwhelmed by sheer confusion. While it's important to get a Fanpage set up, it can be a rather confusing process. But don't give up, you still have options! If you absolutely positively have to get something up now, this is just one of the services we can provide, or you can find someone else to hire to get the work completed. However, if you can hang on for a week or two and want to tackle this yourself, I am in the process of putting together a guide that will take you through the process.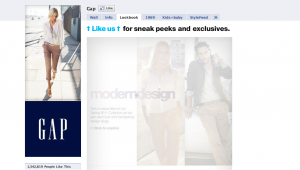 Decision Time
So you have some decisions to make, but let me give you your options.
If you have plenty of time and don't mind leisurely getting around to it, there are plenty of free and paid resources out on the internet as to how to set up a Fanpage. With a little searching around and some time spent with Google, you should be able to find some information on how to get started. Just be careful you have the current information. Facebook has made a couple of huge changes just in the last few months and older guides may be more confusing now than helpful as the process has changed a bit.
If you have some time, understand you need to get on this, but can wait a bit longer, I recommend you scroll up to the top of the page and fill out the form near the top right of the page and grab your Free Social Media Report. By filling out the form, I will provide you with some great additional information about what is happening with Social Media as a marketing tool and how it is affecting business right now. Plus when the guide is available, you will be the first to know as I will update people on that list immediately!
Finally, if this is time sensitive  and need a Fanpage ASAP away email me at bill@billbiko.com and we can get started moving forward almost immediately and getting you set up. I'll need some information from you, a bit of understanding about your business, what your aspirations are and how I can help you get there to start. Once we have that we'll get you set up quickly and correctly, so you are off to the right start immediately.
Just to conclude this, I would love to know your thoughts about Facebook and Fanpages, so if you have one already please tell us about it. Just leave us a comment below. Or if you have a favourite Fanpage from another business you like, why don't you tell us about it too!